Major trade deals: An update
July 09, 2019 | 0 Comments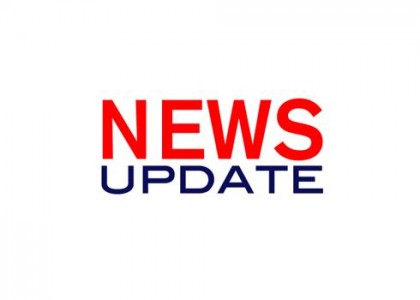 09-07-2019
A round up of major trade events unfolding in 2019. Updated July, 2019.
Signed: Africa trade agreement between 55 African countries to eliminate tariffs on goods and services and to allow visa free short visits to each others citizens will create the world's largest single market. Although all the countries have not yet ratified this agreement and they have 5 years to bring down the tariffs in a phased manner, the boost to investment and business in Africa will be large. Named AfCFTA, or the African Continental Free Trade Area. African is already seeing significant investments in infrastructure (China), energy (EU), agriculture (Brazil, India, China), and Telecommunications. Over the next few years as the quality of the African infrastructure improves, there will be significant cost reductions and debottlenecking at ports and railways and some countries will emerge as a competitive commodity supplier.
TPP: The Transpacific Partnership is a trade agreement between Australia, Brunei, Canada, Chile, Japan, Malaysia, Mexico, New Zealand, Peru, Singapore and Vietnam. This covers a market size of 500+ million consumers and eliminates tariff barriers between members. This has already led to an increased production and trade in several agriproducts between members. Further robust growth is expected as Vietnam and Japan have committed to gradually eliminating import tariffs on food from around 30 % in 2018 to 0% in 2022, while other countries are moving from much lower tariff levels to 0%.
New Tariff barriers on Indian products. The USA withdraws its GSP preferential classification on India, and approximately USD 6 billion of goods are now facing tariff barriers. India has always had high tariff barriers on all imports worldwide, and its economy and regulations are based more on protecting local industry and farm jobs than on free trade or consumer choice. This year India has raised import tariffs significantly on many agricultural products and imposed volume quotas. Expect no significant news from trade negotiations next week with the USA.
EU has already signed trade pacts with Canada, Japan, Mexico, Vietnam and Singapore and last week opened trade with Mercosur, the South American trade block comprising Argentina, Brazil Paraguay and Uruguay. Combined, these multiple open market deals will approximately equal the EUs trade with the USA, which is likely to face low growth due to the absence of a clear long-term agreement. Talks on the US-EU Transatlantic Trade and Investment Partnership (TTIP) which were broken off in 2017, have resumed, but the situation is unclear.